Remarkable. But what does the club secretary have to say?
Oh, nothing, Mister Bond. I own the club.
— Goldfinger
We thrilled to over 30 James Bond locations during Own The Club, November's Bond Fan Events spectacular . . . Contact us soon if you want to participate in future events!
. . . Welcome home, Mister Bond. Some of our Jamaica 007 tour group gathered early at Miami's Hotel Urbanica . . .

. . . for South Beach mojitos from a great fan himself, hotel manager Sexton Garcia, who welcomes all Bond fans for similar treatment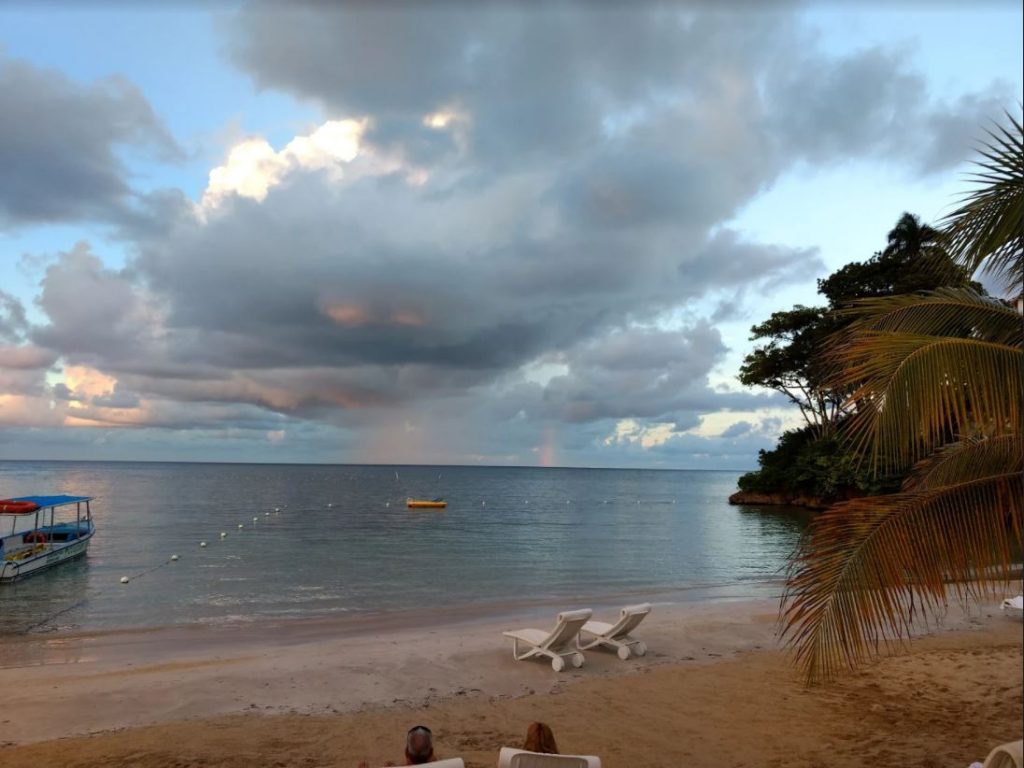 007 fans traveled from as far as Texas, New Jersey and British Columbia to Ocho Rios's Sans Souci Resort, named by Condé Nast as a Top 10 Resort Worldwide
The Sans Souci appears in many scenes in Dr. No and Live and Let Die. We were met with champagne where Bond learned "Mrs. Bond" had entered Bungalow 12. Professor Dent was coldly killed nearby.
The resort features unlimited tennis, golf and water sports. This photo looks toward Roger Moore's suite during filming.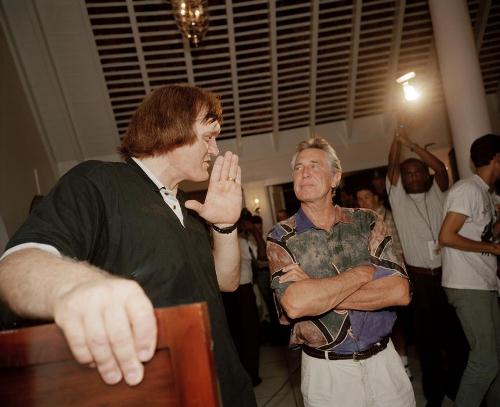 Sans Souci also hosted a party with Richard Kiel, George Lazenby, Grace Jones, Ursula Andress and Chris Blackwell for Jamaica's James Bond Festival, in 1996.

We loved the gourmet dining at Sans Souci's restaurants . . .

. . . And fans tasted from 32 martini varieties at the Martini Bar.
We toured 17 Dr. No locations, 13 Live and Let Die locations, and multiple Ian Fleming locations during our week in Jamaica together
In the Fun House
Searching for Tee Hee's lost limb
One view from the Dragon Tank's marsh.
 Commander Strangways dies at Queens Club
The road from the cement plant to Miss Taro's villa
Ross Kananga's Safari where Bond dared crocodiles
The caves beneath Baron Samedi's grave, inside Mr. Big's lair
Hiding with bamboo from Dr. No's crew
Walking in the footsteps of the Three Blind Mice
Bob meets Morgan where James met Quarrel
At the base of the cliffs under Dr. Kananga's home
Some fans returned to Miami and the gorgeous Biltmore Resort
Other fans enjoyed Bond sights, including the Dezer 007 Collection
Own The Club fans want you to join us for upcoming events:
12/29 – 01/01, 2017 –
International 

Spy

 Gala,
Washington DC
01/19 – 01/20, 2018 – Bond Collectors' Day, Gainesville, Florida
03/30 – 04/01, 2018 – 
Spy
Con
, Atlanta, Georgia
05/10 – 05/13, 2018 – Live and Let Fans, New Orleans, Louisiana
08/31 – 09/03, 2018 –
Dragon 

Con
, Atlanta, Georgia