Bond by the Numbers (through December 2018): Commentators have called M on nationwide radio "the top Bond expert in the world". While that title would be much to live up to for anyone, M as has been busy in James Bond fandom: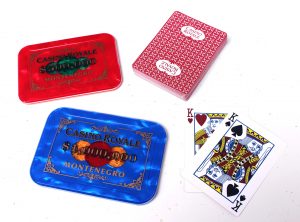 M has visited over 350 Bond locations in 14 countries in 4 continents, and led 007 fan conventions for 21 years, including 27 family costumes for cosplay, a special $3,000 Bond day tour for a couple and 32 other locations tours in America and overseas. M's 20 convention weeks and weekends featured 80 Bond special guests including Oscar™ and Grammy™ winners, 19 actors from 15 Bond films, 26 production team members and the authors of 32 books on Bond. An additional 85 special guests from the Bond/spy genre have also attended M's events.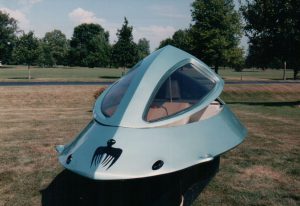 18 Bond vehicles from 9 Bond films appeared at M's events. M designed 6 posters for his events and artists contributed an additional 13 posters and paintings. M also created the largest spy fan convention ever, SpyFest '03, the sole convention officially endorsed by the CIA, with 88 special guests in attendance, including 10 Bond actors and 10 official production members, and featuring the world premiere of circular video technology.
M has presented 007 memorabilia at 14 museum shows, 8 library shows and 10 orchestral concerts, and was a guest exhibitor or panelist at 12 conventions and shows in 4 U.S. states. M provided items to auction houses in 3 countries, including items awarded to M by Pierce Brosnan and other actors for charity. M's $5,000 prize was awarded for a Bond contest sent to 20 million InsideHook subscribers and M developed questions for a 10-million subscriber Parade Magazine quiz. M himself, while usually too humble to compete, has entered 10 other Bond competitions, winning 5 times.
M has collected Bond memorabilia for 40 years, including unique film props and rare books, and has bought or sold six figures in memorabilia. M has been the publisher of the James BONDLIST eZine for 25 years, connecting fans and collectors worldwide, while attending 11 special Bond film screenings, appearing in a Sean Connery film and contributing to Bond programming on 11 different TV networks, including VH-1, C-SPAN and Discovery. M designed 6 Bond websites totaling over 1,000,000 words in 1,000 articles, and numerous calendars, CDs and DVDs. M wrote or contributed to 8 books on Bond and also Bond treatments, short stories and scripts.
Fun stuff . . . The first home movie M remembers is Goldfinger and the first theatre showing M remembers is The Spy Who Loved Me. M's wedding was Bond-themed and the minister was a well-known Bond memorabilia collector. In high school, M's mother painted Senior Prom backdrops for "Casino Royale 1967" and M's father made 007 home movies with friends.